Bruges (Brugge) is one of those touristic cities that you always hear about in movies and from most backpackers' Eurotrips. But just because it's got a reputation for being pretty, doesn't mean it's pretty boring. Bruges is one of those cities perfect for a quiet but content short trip
This pretty Belgian city is a perfect destination for a weekend city break. With its picturesque streets (and canals!), an easy-to-stroll (or cycle!) Old Town and all the charm of a classic European city, Bruges is one of those picture-perfect destinations. But thankfully there's more than meets the eye and there are actually quite a few cool things to do and see.
Shopping in Bruges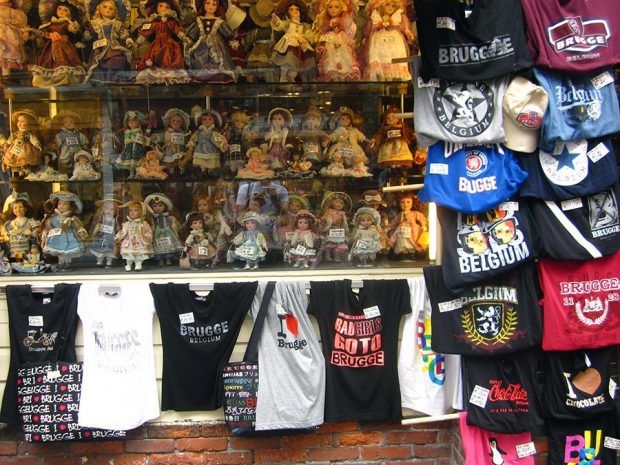 With busloads of visitors coming in for the day, and many of them international tourists on whirlwind European trips, Bruges has plenty of shopping options.
Callebert – A design shop selling home goods and children's gifts
2BE – Bar and shop selling only local Belgian products: beer, chocolates, biscuits, t-shirts, etc. Grab a typical Belgian beer and sit out on the terrace if you want some quality people-watching
Food in Bruges
Because so many people tend to visit Bruges on a day trip or stopover, there are a lot of places catering to lunch guests. Cheap eateries and snack shops are scattered around the city.
Sapristi – Quick shop offering sandwiches and a soup of the day
Li O Lait – Coffee shop with a nice atmosphere. Probably the trendiest place I discovered while in Bruges.
Frietmuseum – One of the more quirky things to do in Bruges, visit the Frietmuseum: a museum dedicated entirely to fries. It walks you through the history and development of fries and is perfect for kids (or adults who want to pretend to be kids).
Tours in Bruges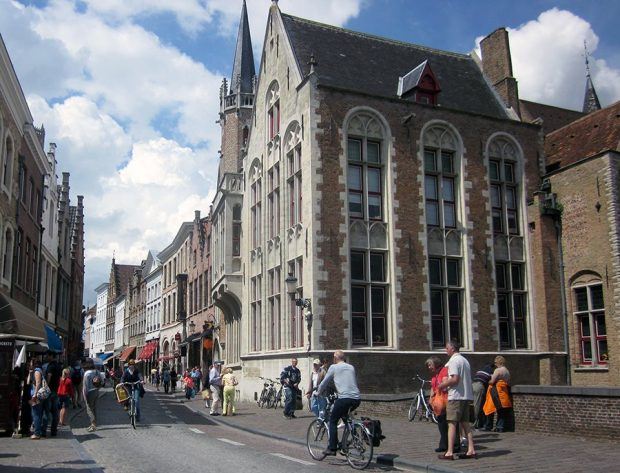 Probably because the city is quite small, getting around Bruges is actually very easy. That is if you don't mind getting lost. One of the best ways to get around is by bicycle. Many shops around Bruges' main square offer bike rentals by the day and you'll find it easy and safe to get around the city. If you're looking for a more unique way of getting around, there are always Vespa tours, too! For a bit more of an upscale (and total tourist trap) experience, there's the option to take a boat tour through Bruges' canals.
Things To Do in Bruges
Where to Stay
Martin's Brugge — Set just a few steps from the historic bell tower, this modern hotel offers both a restaurant and a bar. It is also walking distance to Bruges's other most popular attractions.
Academie Hotel — In the heart of the city, Academie Hotel offers easy access to Bruges's popular retail and sightseeing areas. Only a short stroll from the Old St. John's Hospital, it provides modern rooms equipped with a refrigerator, a telephone and a private bathroom.
Hotel Dukes' Palace — Hotel Dukes' Palace offers easy access to Bruges's popular sightseeing and retail areas. Only a short stroll from Belfort, it provides elegant rooms equipped with a mini bar, a marble bathroom and free wireless internet access.
Novotel Bruges Center — Strategically located in the heart of the city, this 3-star hotel makes for an ideal base in Bruges. It offers complimentary Wi-Fi, a playground and a seasonal swimming pool.