With Air Canada working to up its presence in Australia, Canada is racing up the charts, not least with the competitive pricing on offer.
Melbourne-based Luxury Escapes is offering a 10-day small-group tour with business class rail travel, a Niagra Falls cruise and nine-nights in five-star Fairmont hotels from $6999 per person, down 38 per cent on the usual cost.
Canada, along with deals for Vietnam and Italy, topped sales over the past 24 hours for Luxury Escapes.
The market for overseas trips has been somewhat subdued over the past few weeks since Australia reopened to the world on November 1, mainly due to the added hassle and cost of travel, especially around insurance for COVID-related medical expenses, and the PCR tests for travel, which range from $100 to $160.
But as international travel options expand at a rapid pace – and the rhetoric around learning to live with the virus amplifies – travellers are becoming more confident, especially when booking trips from mid-next year.
"The United Kingdom and the United States are emerging as the easiest places for Australians to go for now, requiring few COVID-19 tests or paperwork compared to other destinations like Singapore," says Brendan Walsh, Australia Country Manager at Skyscanner.
"But we're also seeing incredibly strong demand from the VFR [visiting friends and relatives] market for India."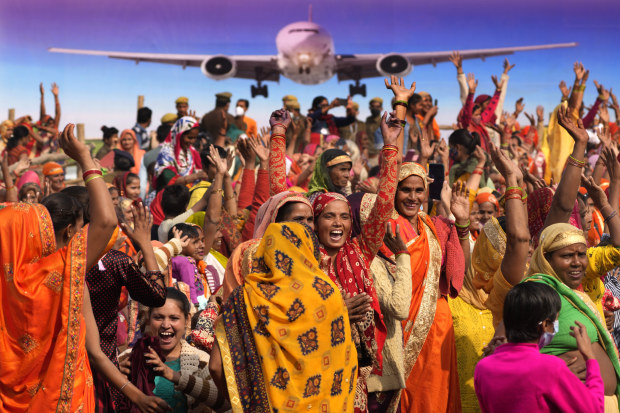 New Delhi, London, Bangkok, Singapore and Mumbai are the top five destination searches on Skyscanner for the period of December1-January 31, 2022, with Los Angeles in seventh spot.
Qantas is seeing the strongest demand for London, Los Angeles and Delhi. The national carrier has a range of Black Friday deals on offer until 30 November, including economy return fares from Sydney or Melbourne to Vancouver from $1699, or $6299 in business class.
"We're hoping that won't be too long before we can get to see services going to Bali again," Qantas CEO Alan Joyce said in Melbourne on Monday
"And, before Christmas, Qantas will operate a new service from Melbourne Delhi … We've only been selling Sydney to Delhi for a few weeks and we've seen unbelievable demand."
In order to help people book destinations with greater confidence, Qantas has created customised digital travel guides to help passengers navigate the various international requirements. Skyscanner's interactive world map is also an excellent resource.
A recent Finder survey claimed that 1.9 million Aussies would take advantage of Black Friday travel deals, which will roll into next week. The survey of 1015 respondents found that one in two Australians would like a holiday in the next 12 months. Residents from Victoria (13 per cent) and NSW (10 per cent) are the most keen to get away.