---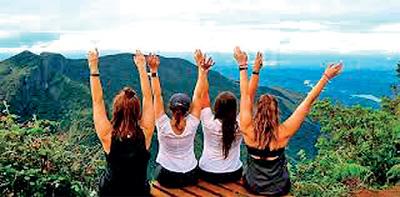 The Tourism Ministry has selected nine more sites to be transformed and developed into sustainable tourist destinations, which will be done with the support extended by the United Nations Development Programme (UNDP).
The nine destinations that will receive a fresh facelift are Sigiriya, Pilikuttuwa Forest Monastery, Wanathawilluwa Gangewadiya, Ellawala, Ella, Waulpane Limestone Cave, Delft Island, Madunagala Hot Springs, Panama Village and Mihintale.
The Minneriya and Yala National Parks have already been promoted as the first eco-friendly sustainable tourist destinations – free of the use of plastics, according to the ministry.
The financing for the conversion of the selected tourist sites will come from the UNDP fund for Biodiversity Financing.
"Achieving the Sustainable Development Goals (SDG) is a programme stated in President Gotabaya Rajapaksa's Prosperity Vision Policy Statement. The relevant provincial tourism authorities have already been entrusted with the responsibility of developing these sustainable destinations," Tourism Minister Prasanna Ranatunga said in a statement to the media yesterday.
He elaborated that the efforts are timely, given that following the outbreak of the COVID-19 pandemic, eco-tourism is becoming increasingly popular for international travellers. While pointing out that much attention is given to eco-tourism projects when approving tourism investments, the minister stressed it is essential for tourism project proposals to be submitted in accordance with the sustainable guidelines.
Plans are also underway to establish an internal unit for sustainable tourism promotion and development within the Sri Lanka Tourism Development Authority, to push the efforts in the sustainability direction.